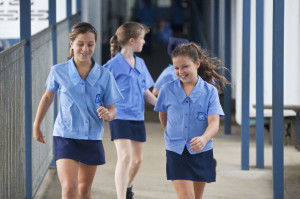 Every student at St Rita's participates in a program to promote social-emotional learning. Social-emotional learning (SEL), is a course aimed specifically at helping children to develop the fundamental skills for life effectiveness. These are skills that we all need to handle our relationships, our work, and ourselves successfully and decently. Developing and enhancing each student's social and emotional capabilities, is a priority.  These capabilities include:
Confidence (academic, social)
Persistence
Organisation
Getting Along, and
Resilience
These are the skills and capabilities that enable children to find peace when angry, make friends in unfamiliar situations, respectfully resolve conflicts and make just and safe choices.
Should students need additional support with regard to their wellbeing, they have access to a fully qualified school counsellor one day per fortnight.