"To you it is given to create the future and give it direction by
offering children a set of values with which to assess their
newly discovered knowledge. Your responsibilities make demands on you
that go far beyond the need for professional skills and competence.
To teach means not only to impart what we know, but also to
reveal whom we are by living what we believe."

John Paul II to Catholic Educators, September 12, 1984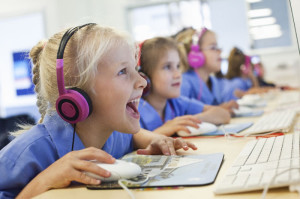 At St Rita's, we believe that to prepare students for an unknown world requires courage and energy, as student needs have changed so drastically. Literacy and numeracy will always remain the keystones of curriculum. Reading and writing have not been replaced by the new technologies. However, there are new literacies connected to information technology and communication, which we have now included in our whole-school curriculum plans and teach explicitly. Information is everywhere and is instantly accessible. Therefore, research skills have become crucial. Teaching students to find, analyse and use information responsibly is vitally important.
Despite the rise in the popularity of social media, communication skills are still key. Communication skills often make the difference between people being in or out of the workforce. Social skills, which enable people to work effectively in a team, are becoming increasingly important. A positive attitude towards self and others is fundamental in the development of personal self-worth and resilience. Therefore careful, comprehensive planning for successful learning outcomes is a priority for all teaching staff at our school.
In 2012, St Rita's School commenced implementation of the Australian Curriculum in the learning areas of English, Maths and Science. Implementation was in alignment with system and state guidelines. Teachers were also given the opportunity to become familiar with the new P–10 History Curriculum to be implemented in 2013. Focus on the Queensland curriculum was maintained in all other learning areas.
In 2013, we are implementing the Australian Curriculum in the learning area of History across all the year levels. Planning, teaching and assessing in the remaining learning areas are in accordance with the requirements of the Queensland Studies Authority. Throughout 2013, professional development is being offered to assist teachers familiarise themselves with the Australian Curriculum in the area of Geography and the Arts.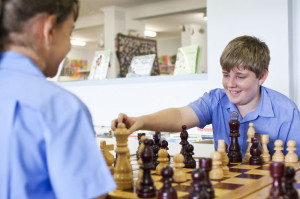 Extra Curricular Activities
St Rita's encourages students to participate in a range of activities that are available at lunchtime, in school time and before and after school. Following are some of the activities on offer:
Australasian Schools Competitions: Computers, Science, Mathematics, English and Spelling
Teams for sports such as football, athletics, futsal, soccer and netball
Sport coaching sessions – Netball, Cricket Australia, NRL development and Rookies to Red (Rugby Union)
Instrumental Music
Wonder of Living Program
Chess competition
Handball competition
Student vs Parents sporting activities
Opti-minds
Under 8's day
Innisfail Young Performers Competition
Kilometre Club
The Premier's Reading Challenge
Camps and Excursions
Camps are a very important part of education at St Rita's. Every student participates in a camp experience each year. In the past, camps have been held in many different locations, including Townsville, Charters Towers, Tinaroo Dam, Cairns and Chillagoe. Camps provide a fantastic opportunity for students to gain important life skills and experiences. It also enables students to learn to work together toward common goals, bond with each other and make fantastic memories. When speaking with both past and present students, many identify these camps as one of the highlights of their school experience. Our teachers work extremely hard when planning camps. Whilst on camp, teachers ensure safety regulations are adhered to, facilitate student development and work hard to give children a fresh understanding of their potential.