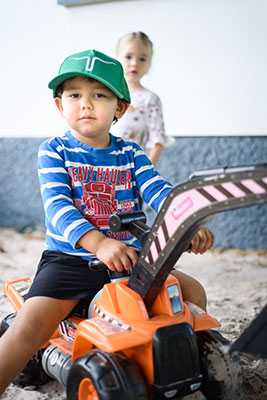 St Rita's plays host to a playgroup on Tuesday morning each week. It starts at 9:30 am and concludes at 11:30and is suitable for ages 0-5 years.
Playgroup is a great place for children to socialise and for parents to meet new people. The first three visits are free. After that, each family is asked to contribute $2 each week toward the cost of consumables such as craft materials and cleaning supplies. Parents are also asked to join Playgroup Queensland.
Children simply bring along their morning tea and a hat. Parents can access tea and coffee making facilities and there is a roster for bringing along a morning tea item to share with the other parents. Help with setting up is always appreciated and with everyone pitching in cleaning up is usually quick and painless.
Some of the activities on rotation include:
Painting
Collage
Construction
Play dough
Bubbles
Spray painting
Sand play
Dress up
Home corner
Games
Singing and dancing
The group of parents currently involved makes newcomers feel very welcome, so please don't hesitate to come and join in the fun.