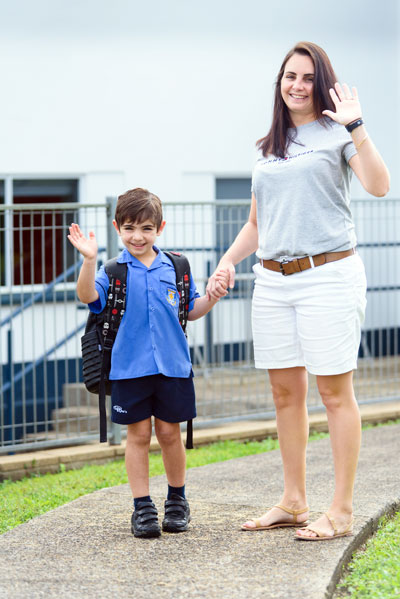 At St Rita's, we acknowledge parents as the primary educators of their child and the right of parents to actively engage in the teaching and learning processes of their children at school.
Schools are involved in a three-way partnership: school, parent and child. Each partner has a crucial role to play in this educational partnership. Parents are encouraged to take an active role in their children's education, to help children achieve to their potential.
Parents are welcomed and encouraged to participate in the life of the school in many ways. Help is always appreciated for certain classroom activities, working bees and tuckshop days. Attendance at sports days and school functions is welcomed.
Parents and Friends Association
We encourage all parents to become active members of the school Parents and Friends Association; this can only enrich our community and strengthen its educational focus. The P&F meet once a month, usually on a Monday at 7.30 pm. For more information about the P&F visit www.pandf.org.au