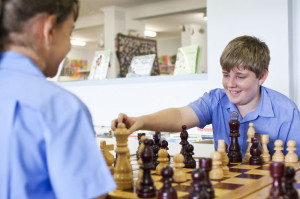 St Rita's encourages students to participate in a range of activities that are available at lunchtime, in school time and before and after school. Following are some of the activities on offer:
Australasian Schools Competitions: Computers, Science, Mathematics, English and Spelling
Teams for sports such as football, athletics, futsal, soccer and netball
Sport coaching sessions – Netball, Cricket Australia, NRL development and Rookies to Red (Rugby Union)
Instrumental Music
Wonder of Living Program
Chess competition
Handball competition
Student vs Parents sporting activities
Opti-minds
Under 8's day
Innisfail Young Performers Competition
Kilometre Club
The Premier's Reading Challenge
Camps and Excursions
Camps are a very important part of education at St Rita's.  Every student participates in a camp experience each year.  In the past, camps have been held in many different locations, including Townsville, Charters Towers, Tinaroo Dam, Cairns and Chillagoe.  Camps provide a fantastic opportunity for students to gain important life skills and experiences.  It also enables students to learn to work together toward common goals, bond with each other and make fantastic memories.  When speaking with both past and present students, many identify these camps as one of the highlights of their school experience. Our teachers work extremely hard when planning camps.   Whilst on camp, teachers ensure safety regulations are adhered to, facilitate student development and work hard to give children a fresh understanding of their potential.